THE 8 BIGGEST TRENDS FROM LONDON FASHION WEEK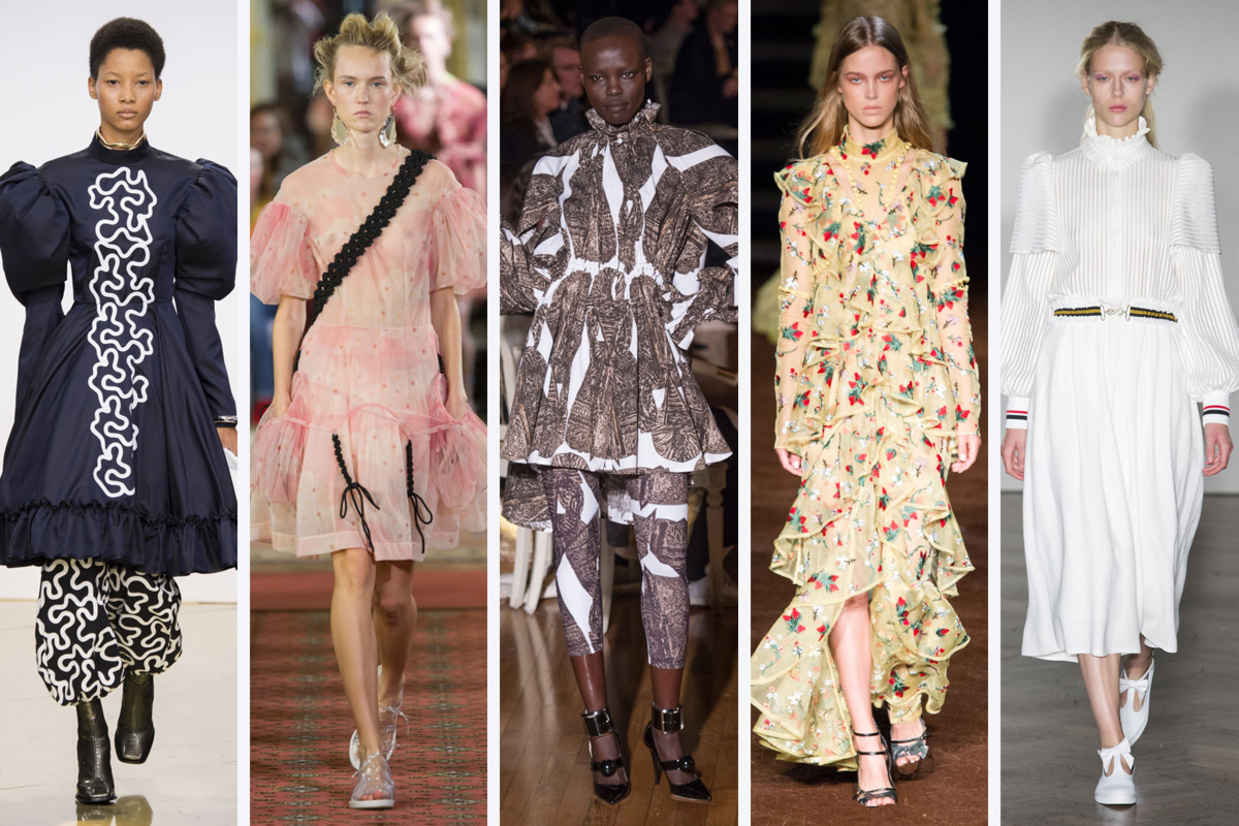 1. IN THE VICTORIAN TRADITION
London borrowed heavily from the Victorian era. Ruffles, smocking, lace, high collars... we could go on. But the collections speak for themselves. It should also be noted that this is a trend that's still going strong from last season.
2. PRINT BLOCKING
Color blocking is usually the trend that keeps on giving in London, but this time around, the city has taken it up a notch by blocking prints.
3. FIT TO BE TIED
Emphasis was placed on the waist with plenty of designers tying their looks up with a bow. Some were Obi-inspired, others not, but all made quite the impression.
4. PRECIOUS PINKS
Pale pastel pinks drove home the ultrafeminine vibe in London. We noticed this right from the start of the London calendar.
5. COLD SHOULDER
The off-the-shoulder trend was popular in New York and had another huge showing in London. It's almost startling how many designers are adopting this look. Let's wait to see what Milan has to say about this.
6. NETTING
Netting was used to great effect in London, applied on most looks to cover (or sort of cover) the entire body. A word of warning: don't wear this trend with too much jewelry. You're just asking for a snag.
7. CHOKERS
Chokers from the Victorian era were a little more gothic than what was seen on the runways in London, which were minimalist in their approach.
8. CHINTZ
Another Victorian offshoot, chintz is quite different from the blown out poppies we saw in New York. But there's no reason that these patterns need to fall under "chintzy." These are the soft florals that we're excited to see come spring.