FASHION APP OF THE MONTH: LOOKAVE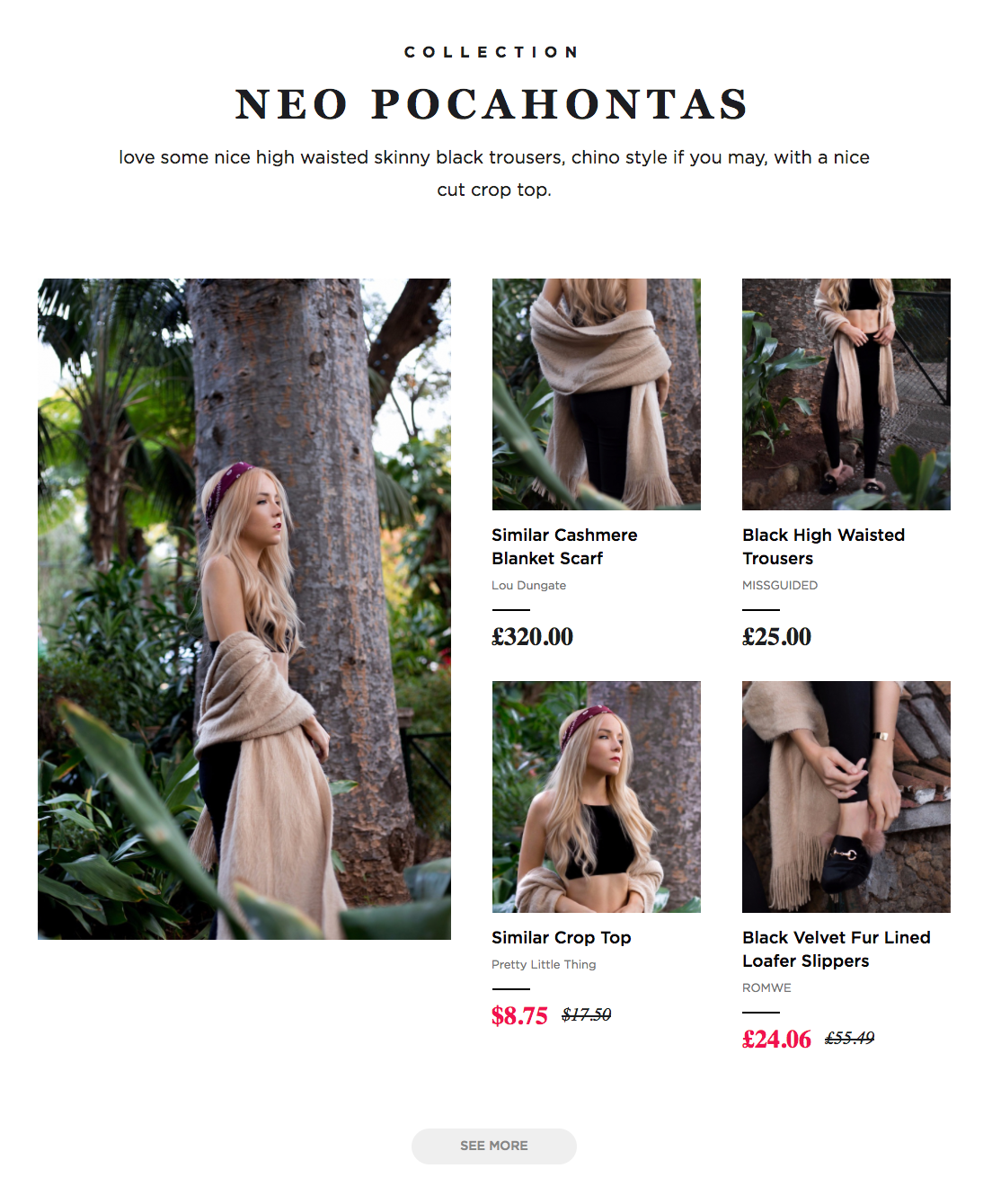 If you haven't noticed, the shop section above is now split into 3 categories:
Shop my Collection: My own designs which are also available at Asos, Etsy, and Depop.
Shop my Closet: Links to the clothing I shop and add to my closet (shown on social media etc)
Shop my Looks: Every piece wore on all of my looks (links to shops) but you can see me wearing as you shop.
This last one is a brand new way of shopping which has recently been introduced by Lookave. They are making it easier for you to shop and get more information on clothing before buying when you see a fashion influencer/fashion blogger wearing something on their blog / online magazine.
What is interesting about it is that the way you see the products is not only in a person you know but the product description is written authentically with real feedback, At the same time, there is a feature where you can easily get in touch privately with the influencer/blogger to ask more questions, such as fitting, quality of fabric or even if the person ended up changing her mind. Depending on the person you can go even further and ask if it is going to be on trend next season or if the item is sold out if we have any other recommendations.
Definitely a good way of shopping since you are not buying from the influencer/blogger but it totally feels like it!
Some product photos can be a bit miss leading sometimes, and I often find myself googling a product just to see real photos of it. So it ends up cutting that stage as you first see it on a person and then when you click it takes you to the product page whether that is Asos.com or Tommy Hilfiger.
See, it's easy! And the shop front looks so on point divided by categories, it's almost the same as shopping my closet. Excelp I shop faster than I post looks and end up selling even faster. (but let's leave that one for next month..)
In collaboration with Lookave. All that was written was based honest true opinion.