10 TOP TRENDS FROM NEW YORK FASHION WEEK
While there were some recurring elements from the spring 2016 shows — the ever-popular off-the-shoulder silhouette, for instance — others felt more unique to this season, like extra-long sleeves.
VELVET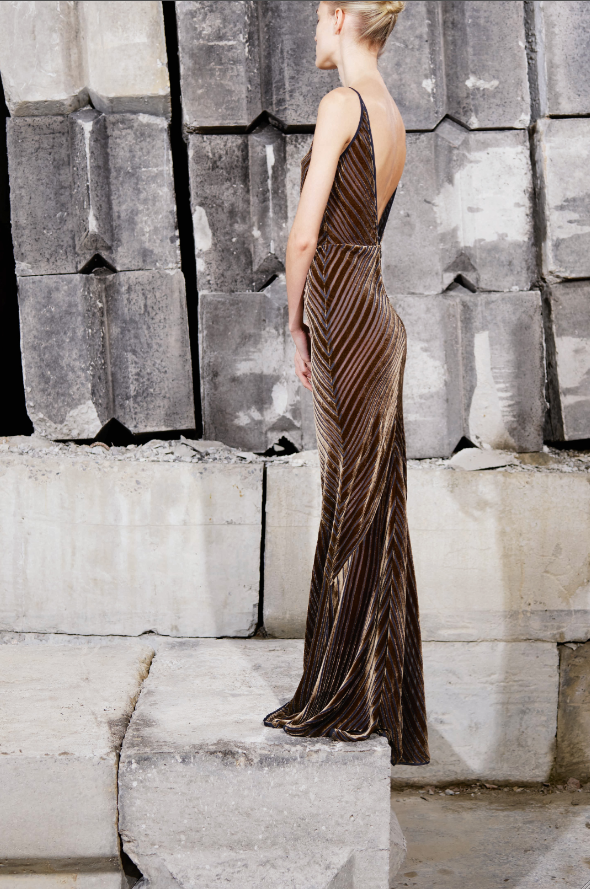 Velvet, a timelessly luxe fabric, showed no signs of going away this season. Most notably, designer Phillip Lim gave velvet a refreshing spin by combining the (typically) stand-alone fabric with a printed silk material. Labels like Monse and M. Martin experimented with shades ranging from blush pink to olive green.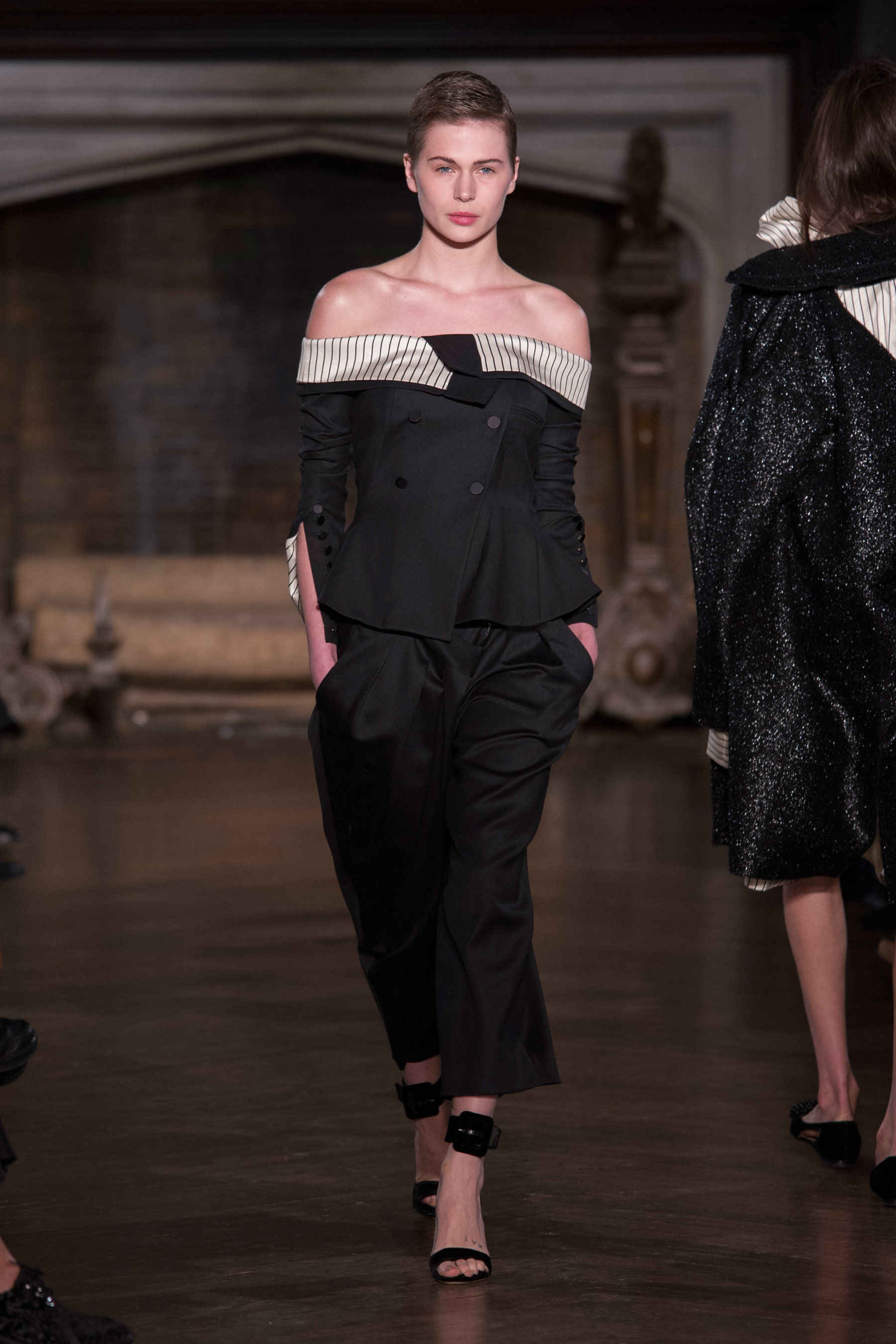 As was the case during the spring 2016 shows, bare shoulders and collarbones proved to be the most popular erogenous zones of the season.
Though we'd be remiss if we didn't mention that several labels have used extra-long sleeves in the past, the work of Vetements and Balenciaga's Demna Gvasalia (arbiter of all things cool) seemed like the most current point of reference.
'THE REVENANT'-WORTHY FURS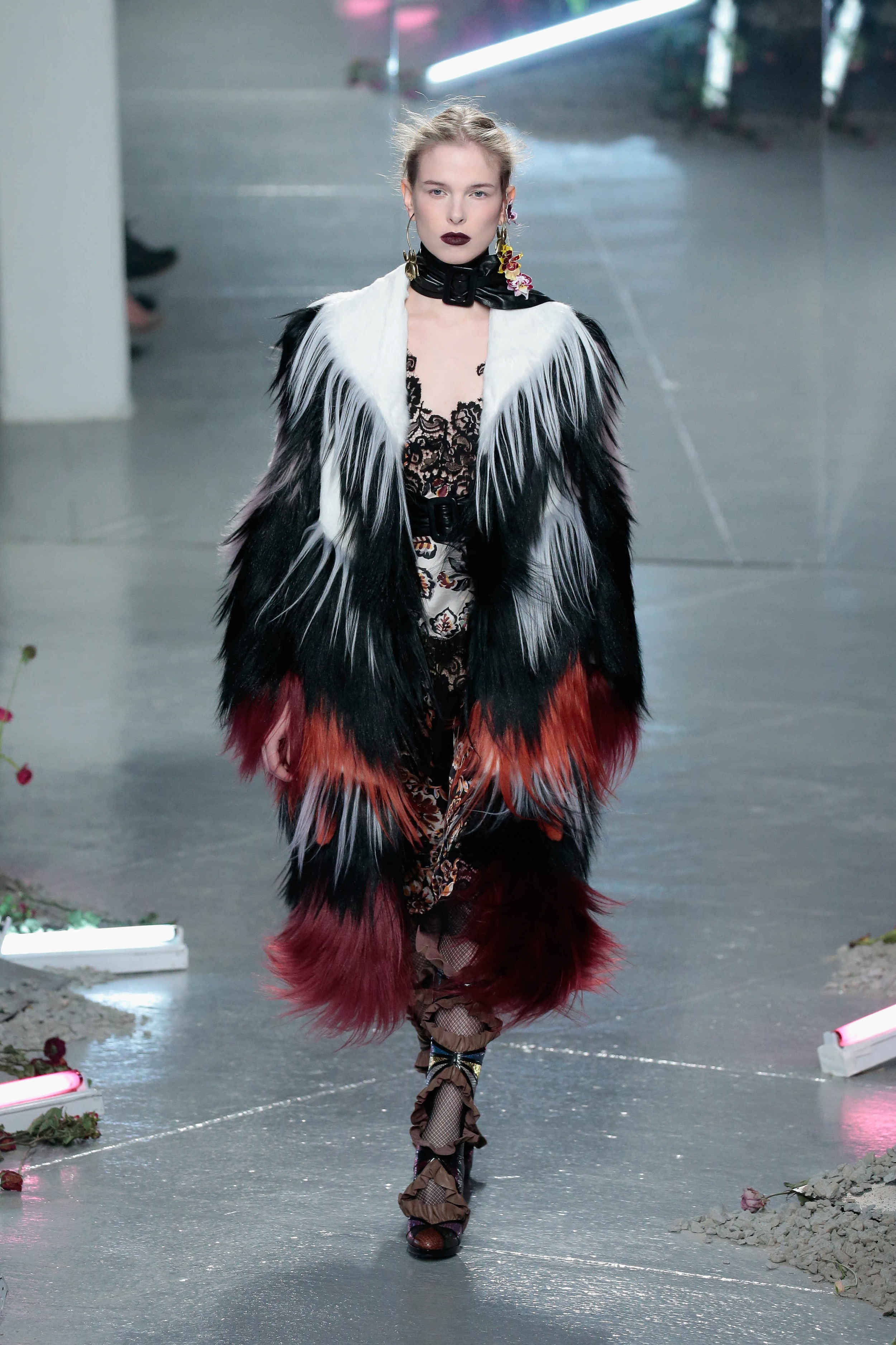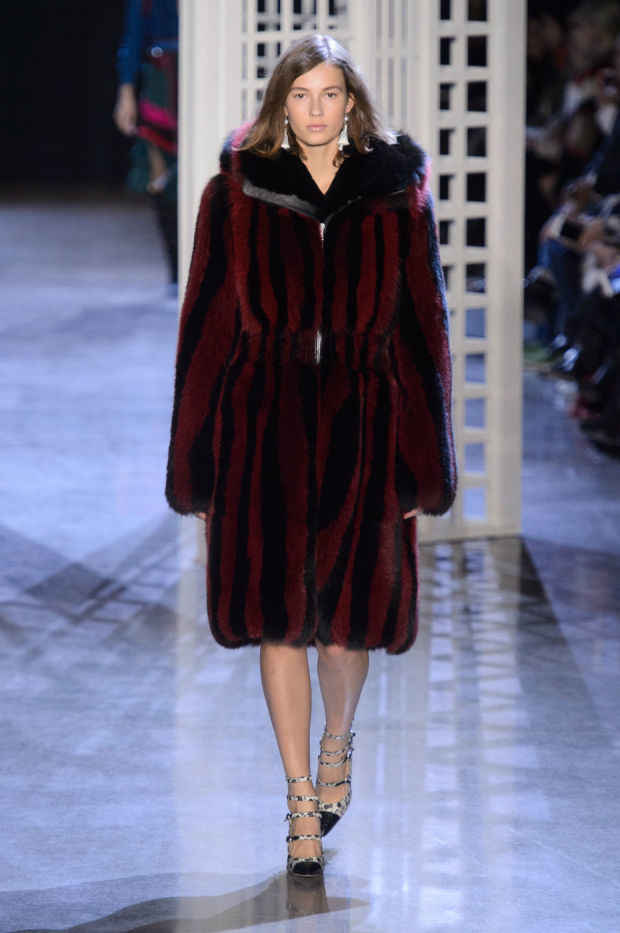 There was no shortage of fur (both real and faux) on the runways, which was especially fitting during the brutally cold days of NYFW. J.Crew and Rodarte presented colorful versions, while labels like Tome and Michael Kors showed "The Revenant"-worthy brown fur coats.
Compared to seasons past, designers seemed much more self-aware in terms of branding and logos. At DKNY, Dao-Yi Chow and Maxwell Osborne showed tees and deconstructed oxford shirts printed with "Insert Logo Here," and at Alexander Wang, models walked out with shirts emblazoned with words like "tender," "girls" and "strict" that recalled Supreme's famous box logos.
THE ALESSANDRO MICHELE EFFECT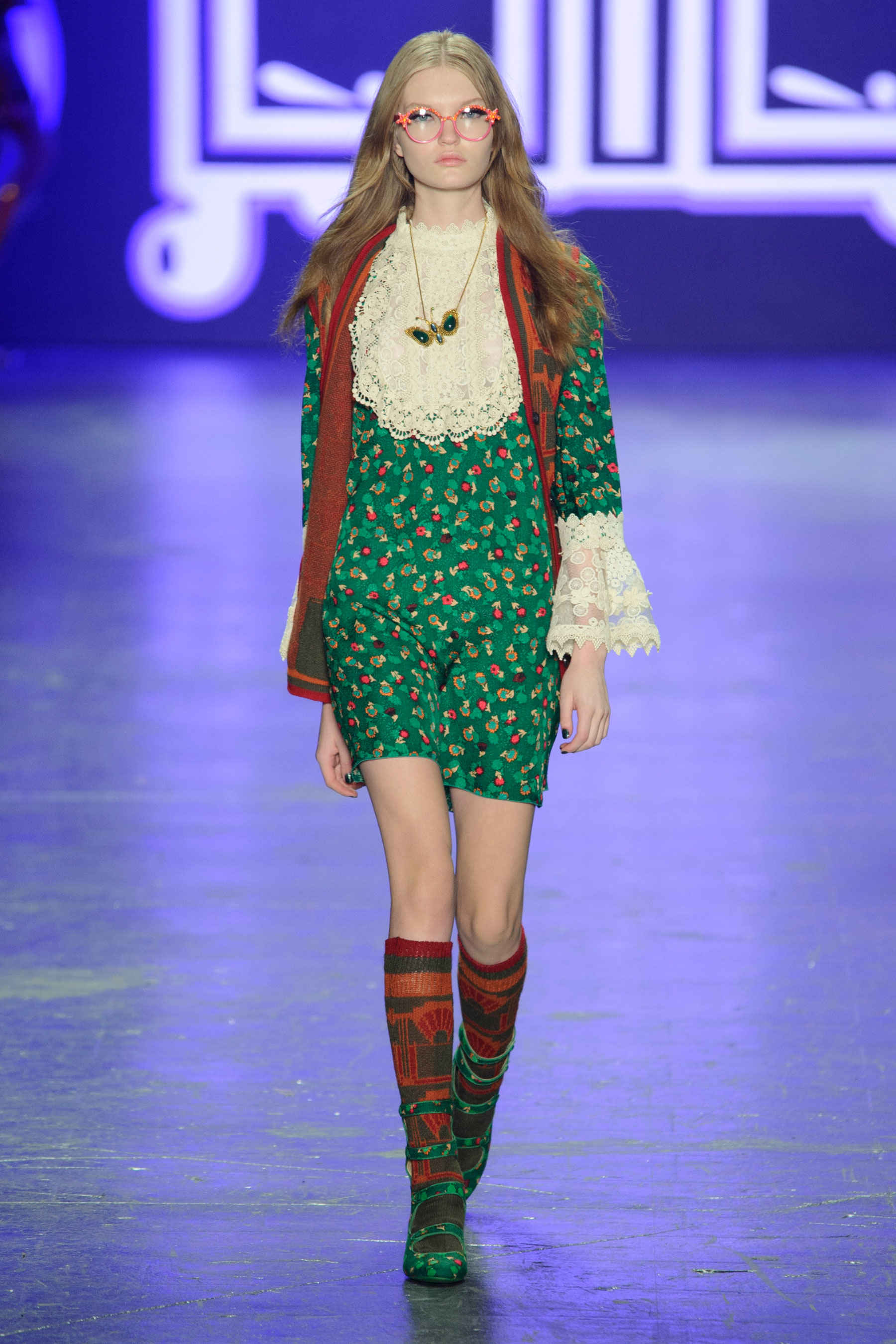 Alessandro Michele's eccentric, vintage-inspired aesthetic pervaded the fall runways in the form of head-to-toe mixed prints, quirky glasses and hats, ruffled lace, sweet bows, glittery collars and much more. While some designers were clearly inspired by Michele, others (like Anna Sui) have long had a similar aesthetic.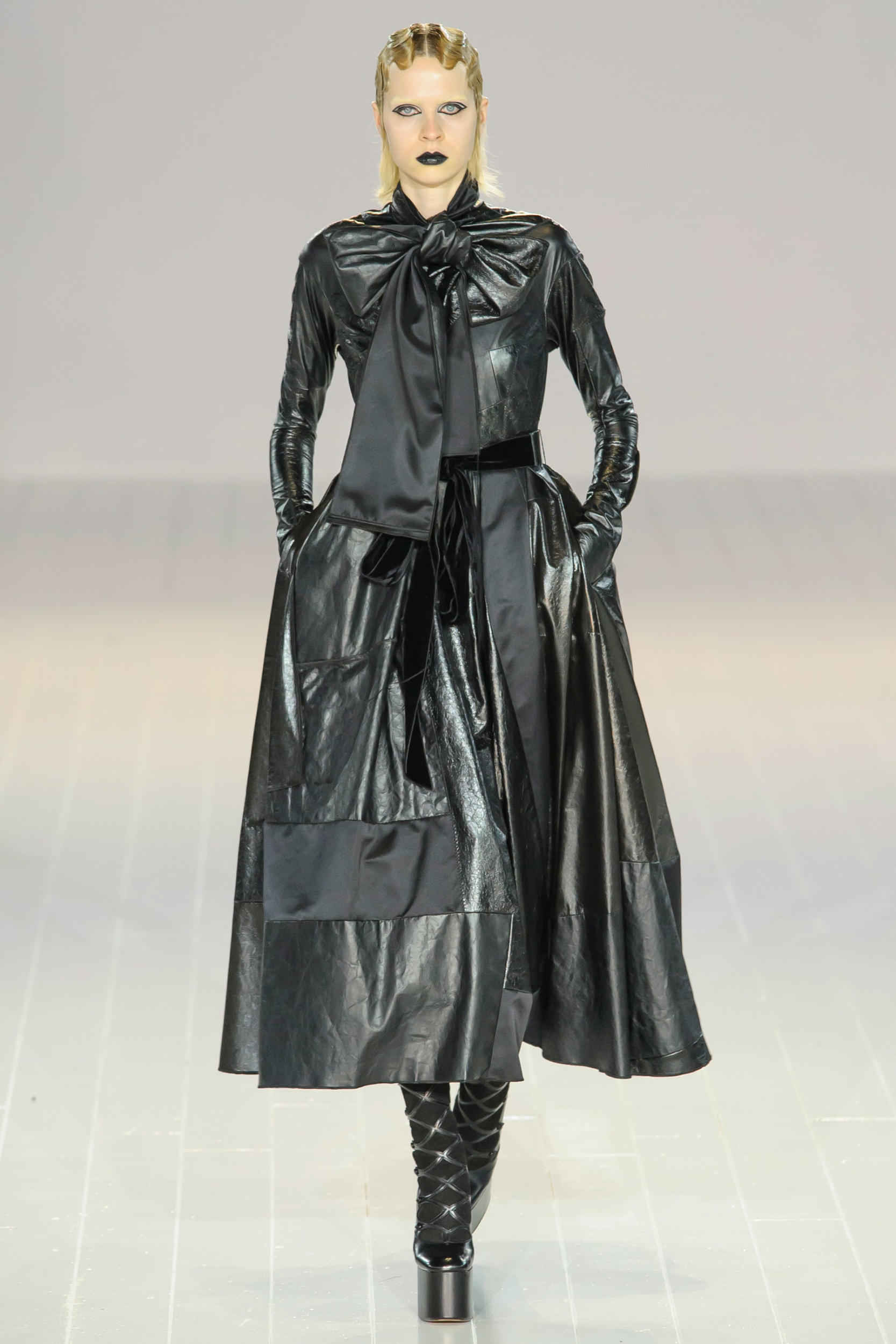 Slick PVC? Shiny plastic? Trash bags? Whatever you'd like to call it, some looks were more digestible than others.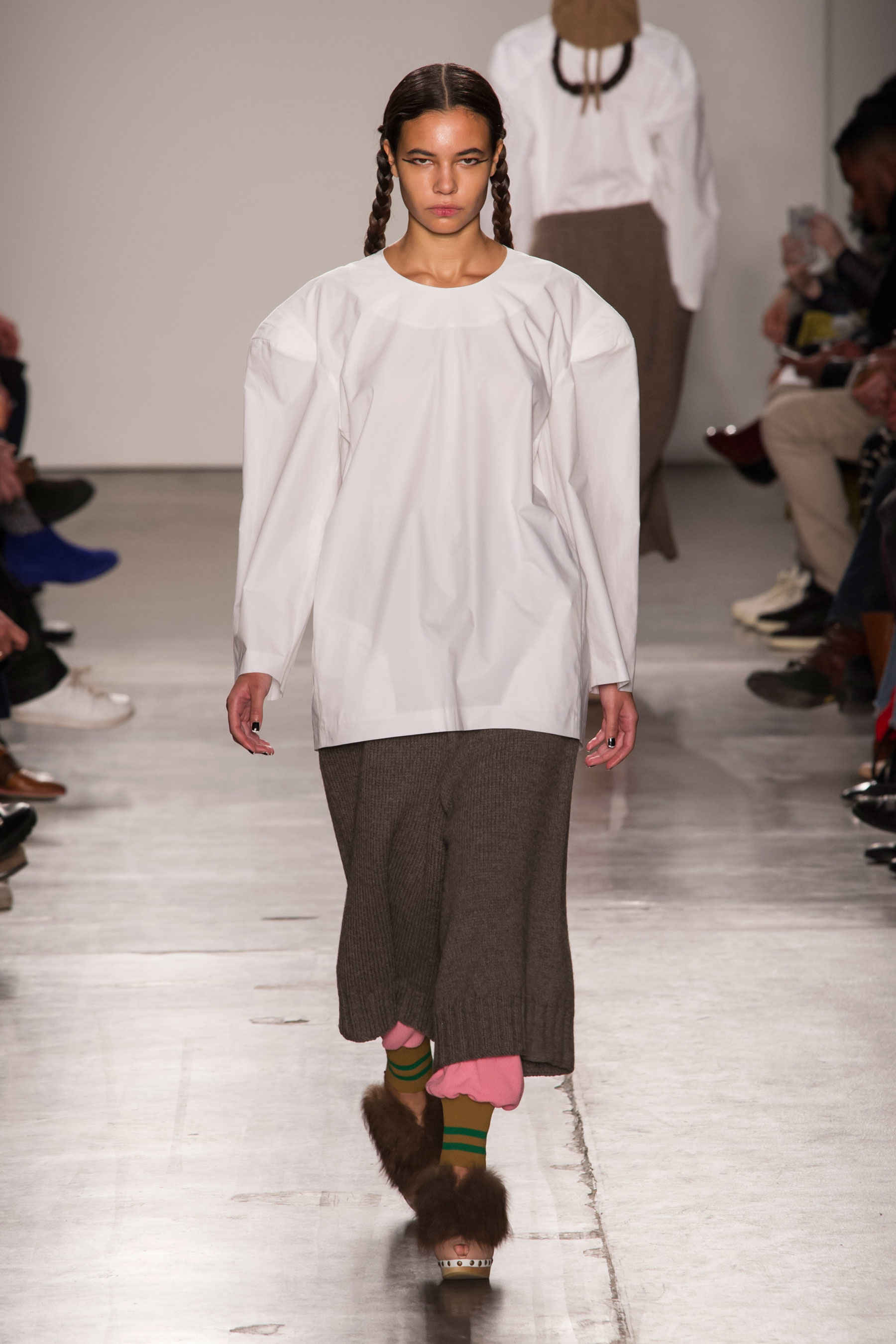 This season, exaggerated round shoulders were seen on everything from jackets to evening dresses. Marc Jacobs wholeheartedly embraced the oversized look, while designers Dion Lee and Narciso Rodriguez balanced the linebacker silhouette with short skirts on the bottom.
ALL STREETWEAR EVERYTHING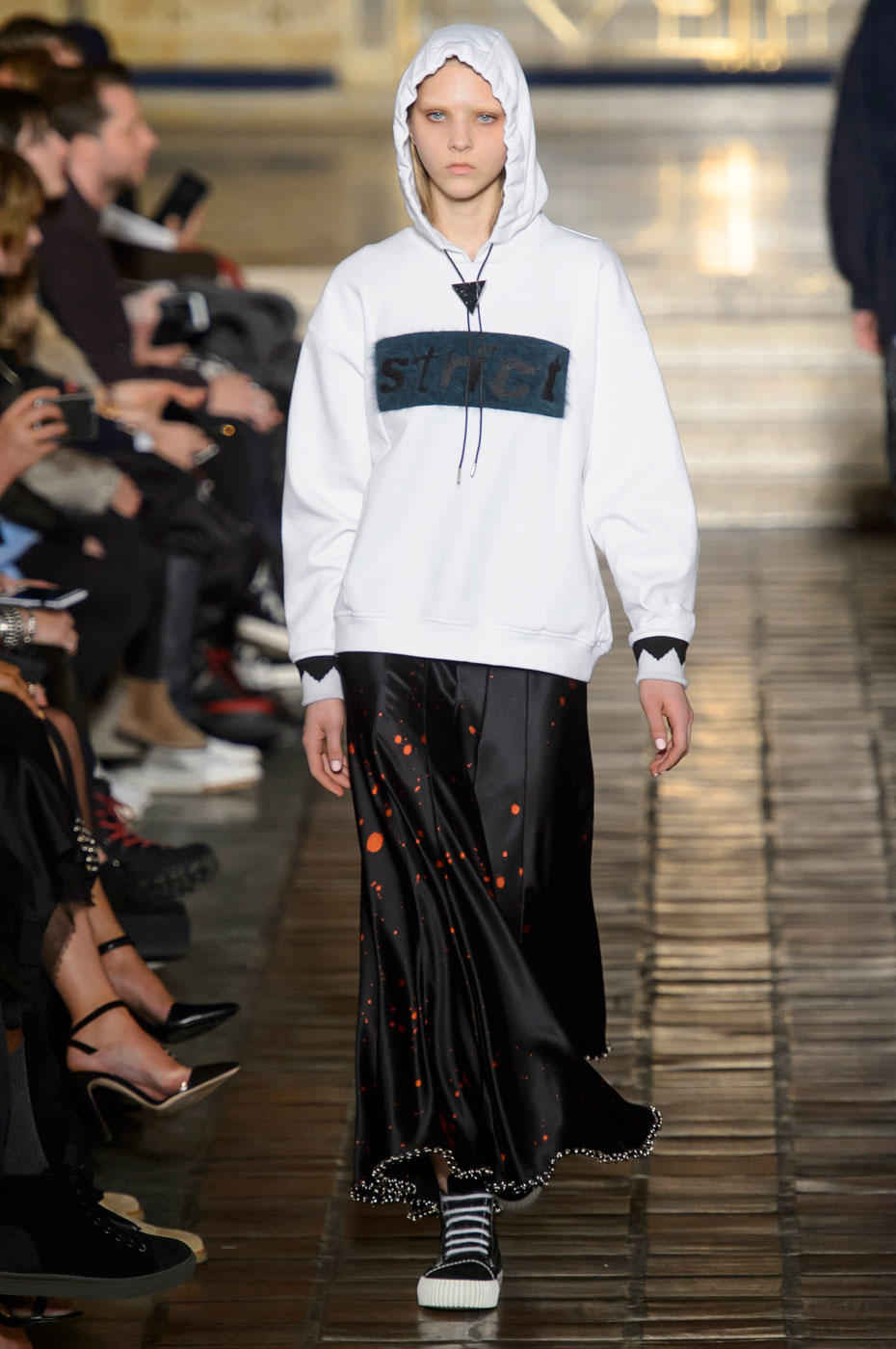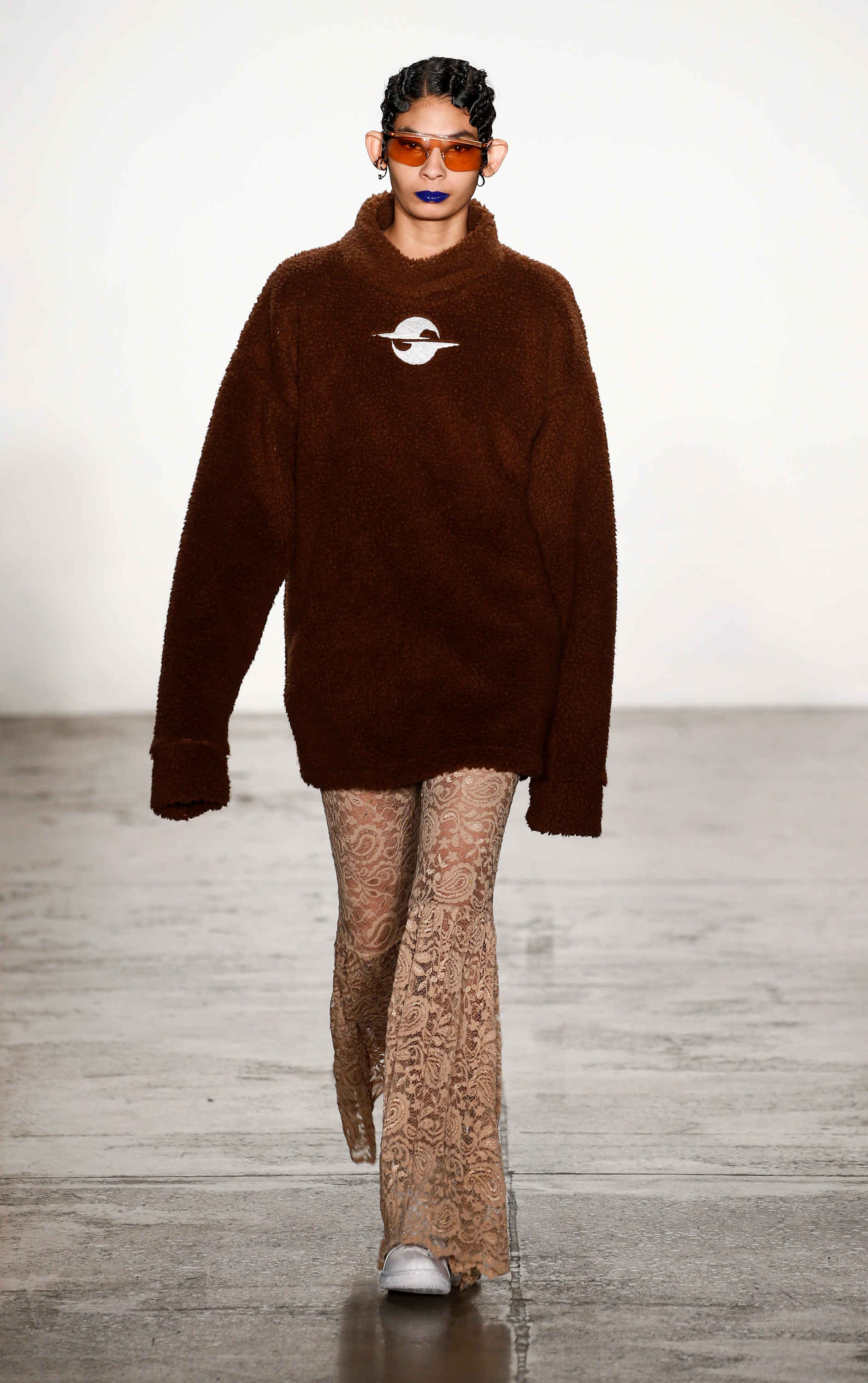 Hoodies, oversized jackets, baggy jeans and sweatpants were in abundance on the New York runways. This cozy yet cool look is certainly one we can get behind.